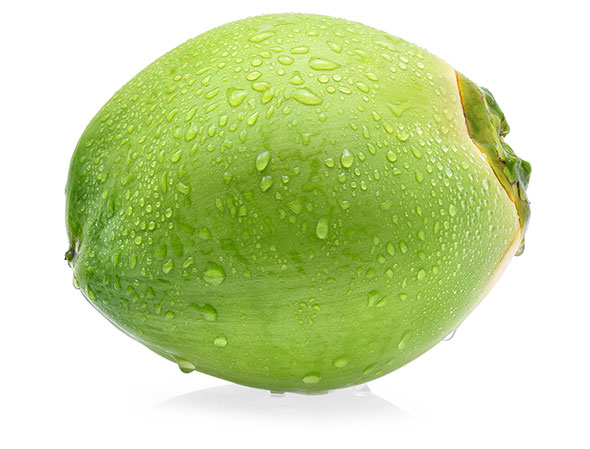 OUR STORY
KARA, THE COCONUT SPECIALIST
Kara, derives from Kelapa Rakyat, means "the people's coconut" in Bahasa Indonesia.
Kara UHT Coconut Cream was first introduced in 1989 in Indonesia & Singapore as an answer to consumers' need for convenient and hygienic coconut product – an essential ingredient in many authentic Asian dishes.
As the Coconut Specialist, Kara takes pride in our product integrity by using carefully hand-picked fresh coconuts from our lush plantation in Sumatra, Indonesia.
Our involvement from seeding right down to processing allows us to monitor product integrity closely and efficiently. These stringent controls help to ensure that only the finest quality Kara products with the natural flavour of fresh coconuts are being produced.
Being a true Coconut Specialist, Kara offers a wide selection of coconut products to suit different lifestyles and culinary needs. Kara's signature rich aroma and freshness contribute to the winning formula that has propelled Kara to become the market leader in Indonesia, Malaysia, and Singapore. Currently available in many parts of the world, Kara is helping homemakers and chefs far and wide to whip up a storm in their cookeries.
Our Value
Kara is holistic in all aspect and sought to be a brand that would simultaneously benefit all stakeholders
– Farmers, Business Partners, Consumers and Mother Nature.
Quality First – We believe in always delivering the international recognised standard of quality and beyond.
Integrity – We believe that individual and organizational integrity and ethics are non-negotiable in our professional undertaking.
Innovation – Continuous innovation is in our company's DNA. We believe this is the only way to maintain our market leadership.
Sustainability – We believe in sustainable and balanced approach to advancing our causes. We believe in environmental, social and economic sustainability in materializing our company's vision and objectives.
Social Inclusion – We believe in social inclusion philosophy and approaches in creating sustainable and balanced growth. We believe that the progress of the company cannot happen without the progress of our surrounding communities. We believe in being guided by the spirit and attitude of community stewardship to ensure social sustainability.
For more information on our corporate's values, please visit https://sambugroup.com/.
DELIVERING INDONESIA'S COCONUT TO THE WORLD