Kara x YoRipe: Family Meals Around the World – Indonesia
Miss travelling and the local delicacies?
Though travel is not quite possible yet, let's reminiscing your trip to Indonesia through memorable local delicacies that you have tried.
We believe rendang will come to your mind, so how about treat your family with Chicken Rendang?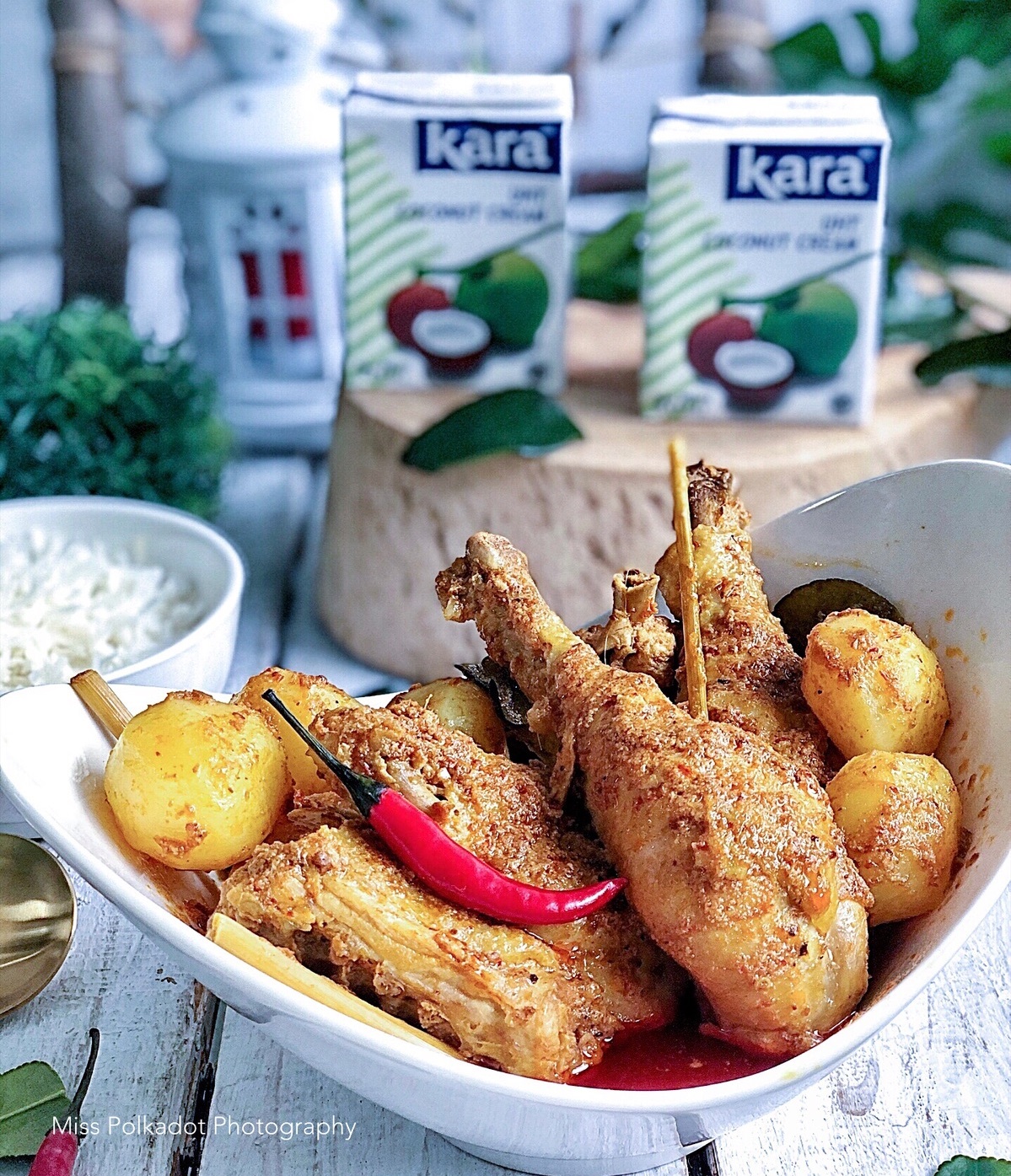 Try this Chicken Rendang recipe by YoRipe creator @miss_polkadot, where chicken is simmered with flavourful spice paste, aromatics and rich & creamy Kara UHT Coconut Cream. The sauce caramelises and combines with roasted coconut to create a lip-smacking coating on each piece of chicken!
Main dish covered, and dessert is a must!
Try this Bubur Sumsum, or Indonesian Sweet Coconut Rice Porridge, by YoRipe creator @n3fn3f.

This traditional Indonesian dessert is made with Kara Light UHT Coconut Milk, which boasts a sweet and savoury flavor. The slight hint of saltiness from the porridge-like rice pudding pairs perfectly with the sweet and indulgent palm sugar syrup, making it a well-loved dessert by all.
Source:
– YoRipe mobile app
– @miss_polkadot
– @n3fn3f